It's time again to meet some new folks and try a new place.  New2Lou social is tonight at Z's Oyster Bar and Steakhouse (downtown Location) and thanks to our partner Kentucky Center for the Performing Arts, we will be giving away a pair of tickets to Trey McIntyre Project and Preservation Hall Jazz Band on Saturday, December 8th! Be sure to sign in before 7 pm for your chance to win!  Winner will be announced at the event.
What's on the radar this week? A variety of events (a little something for everyone) leaving you with no excuse to stay in!  Feeling extra social this week?  Find more events by clicking on the local calendars on our events page.
Wednesday (11/14) New2Lou 2nd Wed Social – Join us at our monthly social.  Grab a drink, meet new people and try a new place.  Location this month? Z's Oyster Bar and Steakhouse (downtown Location). Meet us in the banquet room, look for the New2Lou signs and name tags.
Thursday (11/15) Girls Night Out with "Diana" - It's ladies night at the Frazier! Appetizers, drinks, dancing, and chocolates…and not just any chocolates, Cellar Door Chocolates.  And most importantly, admission to the Diana: A Celebration Exhibit, which is only here through January 13th.  Tickets are $50 or $45 for Frazier members.
Friday (11/16) Live at the Clifton Center: Cuban Rhapsody - Two of the most acclaimed modern explorers of Cuban music, Jane Bunnett and Hilario Durán, team up on their debut recording Cuban Rhapsody at the Clifton Center at 8 pm. Tickets can be purchase at CliftonCenter.org or at Carmichael's Book Store . Special guest: NEA Jazz Master, Candido Camero.
Saturday (11/17) NuLu Holiday Open House - Pick up a special gift from a local shop in the NuLu for your someone special.  Local retailers and restaurants will be open from 10 am to 7 pm  and offering specials/discounts and refreshments.  Also enjoy festive performances from Lincoln Elementary Performing Arts School students throughout the day along East Market Street. Family-friendly, free, and open to the public.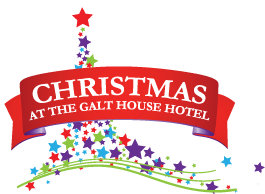 Saturday (11/17 ) Christmas at the Galt House Grand opening of this year's festivities.  Activities include the KaLightoscope Attraction, New Peppermint Express Kiddie Train Ride, Christmas Village & Snow Fairy Castle, Santa! Santa! Santa!, Mistletoe Marketplace, and more.  If you have kids or are a big kid at heart, you should go.  Runs through January 2nd.
Saturday (11/17) Wax Fang Mirror Mirror EP Release - local indie band Wax Fang is celebrating the release of their new EP Mirror Mirror at Headliners Music Hall and you're invited!  Tickets are $10 and can be purchase in advance here.  , show starts at 9 pm.  Special guest: Old Baby & Anwar Sadat.
Sunday (11/18) Pre-Thanksgiving Throwdown at Rye - Can't get enough of all the Thanksgiving fixings?  Here's your opportunity to get your grub on early this year.  All you can eat and drink (we're assuming non-alcoholic) for $60/person.  Purchase your tickets here. And did we mention you get a $10 gift card if you dress up in pilgrim/Indian costumes.  Yep, we do like to dress up here in Lou.
On the Radar
November 23 Light Up Louisville - The city's annual celebration launching the holiday season on the day.   Light Up Louisville is a full day of festivities including a 5k run/walk, Winter Wonderland Holiday Parade, holiday market, fireworks and Santa Claus himself turning on the holiday lights on in downtown Louisville.
November 23 Faces at The Palace Concert Series – The Louisville Palace's all-new local music showcase continues with BODECO, Junk Yard Dogs, and The Ladybirds.  Event is 21 and over. Tickets are $10 and can be purchased in advance at Acorn Apparel, Matt Anthony's Record Shop, and Guitar Emporium.
November 24 Video Games Live - Description from the Louisville Orchestra website: "immersive concert features music from the biggest video games of all time brought to you in full symphonic sound!" Ok, so you've peaked our interest, now you're on our radar.  Tickets range from $20-$55/person and can be purchased here.
Have an event you want to share with us? Contact us.