It's time again to mix and mingle with Louisville's finest newbies! Join us tonight at our New2Lou Holiday Social tonight at Al J's in the Galt House Hotel. We'll have all kinds of holiday fun and plan to dress to impress in your finest holiday attire, ugly sweaters encouraged (wink).
What else is on the radar? You mean besides our New2Lou Holiday Social? Socials, Serial, and Art Shows! We've handpicked the best of the best events just for you, who are New2Lou. Looking for more events around town? Check out our brand new New2Lou calendar thanks to the fine folks at Do502! Now you can see our top event picks anytime you want! Never again will you find yourself out of the social loop. And don't forget to follow us on Facebook, Twitter and Instagram, you'll be glad you did.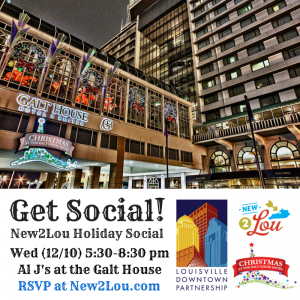 Wednesday (12/10) New2Lou Holiday Social - Join us tonight for our Holiday Social at Al J's in the Galt House Hotel, award-winning lounge, voted best place in Louisville "to sit and drink". They will be all decked out in Holiday decor and we'll have other fun holiday surprises. Free and open to the public even if you are "Old2Lou". Space is limited, so RSVP ASAP!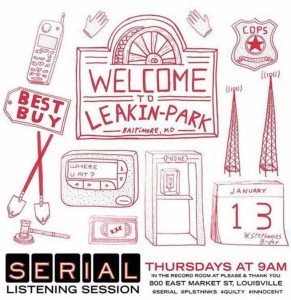 Thursday (12/11) Serial Listening Party - If you haven't heard of Serial yet, you're in for a treat! This brand new podcast from the creators of This American Life is hot, hot, hot. So hot that folks like Please and Thank You are hosting listening parties. Join the party on Thursdays at 9 am.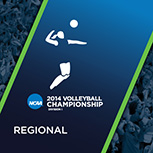 Friday (12/12) - Saturday (12/13) NCAA Division I Regional Volleyball Championships - Last week our fine city hosted NCAA Division II athletes from across the country and this week we're hosting the top volleyball players! They'll get their game on this weekend at the KFC Yum! Center and tickets are still available.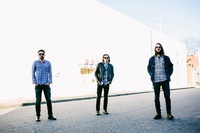 Friday (12/12) The Wigs - Looking for a great show this weekend? The Wigs will be rockin it with the Hot Wires at Zanzabar this Friday . Doors open at 8 pm, show starts at 9 pm. Tickets are $12. And thanks to the fine folks at Do502, you can enter to win tickets here!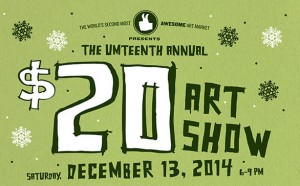 Saturday (12/13) The $20 Art Show - Have $20 and loved ones that need presents? This is the gig for you. The $20 Art Show at Copper and Kings is exactly as it sounds, awesome local art for $20. A great way to pick up that something special for the someone special. Free and open to the public.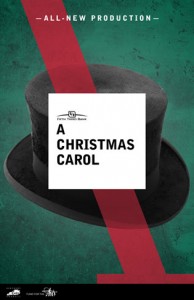 Sunday (12/14) Fifth Third Bank's A Christmas Carol -  Catch the holiday classic A Christmas Carol at Actors Theatre of Louisville.  Grab your family and friends and watch the characters Ebenezer Scrooge, Tiny Tim and the spirits of Christmas Past, Present and Future come to life on the stage. The perfect way to get you in the holiday "spirit".
On the Radar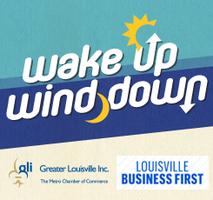 Tuesday (12/16) Wake Up Wind Down - Greater Louisville Inc. and Business First are hosting a networking event for you early birds. Mix and mingle with the top employees and employers at the Louisville Mega Cavern. Yep, you heard us right, MEGA CAVERN with Lights Under Louisville. Tickets are $10.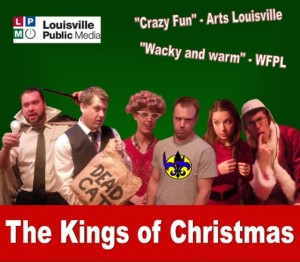 Tuesday (12/16) The Kings of Christmas - Not your classic holiday story, the Kings of Christmas is a comedy featuring a "normal" family is search of the true meaning of Christmas. Show runs December 11-21 at the Bard's Town Theatre. Tickets are $15, discounts available for students and seniors.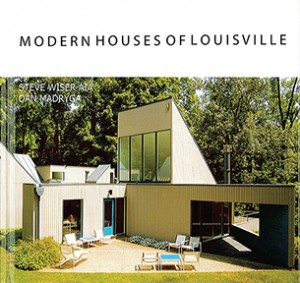 Wednesday (12/17) Modern Houses of Louisville - The Filson Historical Society is hosting a event featuring Louisville's many unique and stylistic modern houses. Local architect Steve Wiser and photographer Dan Madryga will provide a talk on these homes' fascinating history and design. Tickets are $10.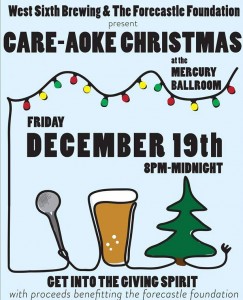 Friday (12/19) Care-aoke Christmas - Here's your chance to Karaoke on the big stage, Mercury Ballroom. Tickets are $12, VIP tickets are$20. Proceeds benefit the Forecastle Foundation. Want FREE tix? Do502 has the hookup! Enter to win at new2lou.com. Good luck!
Want to share a special event, sponsor one of our events, or advertise with us? Contact us