Thunder was a blast and officially kicked off the craziness leading up to the Kentucky Derby.  There are so many events going on the next few weeks, you may find yourself double or even triple booked.  Lucky for you, we've hand picked the best of the best just for you.
What's on the radar this week? Plenty of great reasons to continue your Derby festivities! Looking for more events around town? Check out the local calendars on our events page and give us a follow on Facebook and Twitter, you'll be happy you did. For additional info about Derby related festivities, check out the Kentucky Derby Festival website.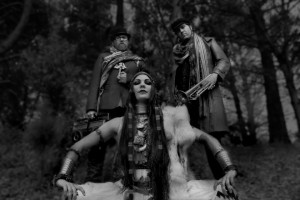 Wednesday (4/16) Beats Antique w/ Sean Hayes & Horsehead McGee - We saw Beats Antique at Lollapalooza a few years back and they sure put on a good show, one we don't want you to miss. They will at Headliners tonight! Show starts at 9pm, door open at 8 pm. Tickets are $20. 18+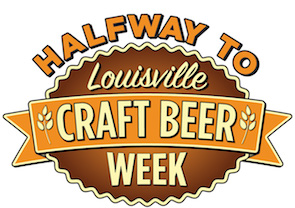 Wednesday (4/16) - Sunday (4/20) Halfway to Louisville Craft Beer Week - Not only do we have a craft beer week here in Louisville, we also have a halfway to LCBW, cause we're that cool. Most folks think of bourbon when it comes to Kentucky, but our beer scene is gaining some serious street cred. Enjoy a full five days of anything and everything beer! Full lineup of events on their website.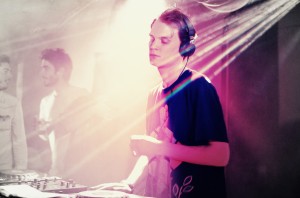 Thursday (4/17) HNNY at Zanzabar - Love to dance? Of course you do! Grab your friends and get your dance on this Thursday at Zanzabar. Swedish DJ HNNY is bringing a little something "sweet and sexy" just for you! Tickets are $5 in advance, $7 at the door. Show starts at 10 pm.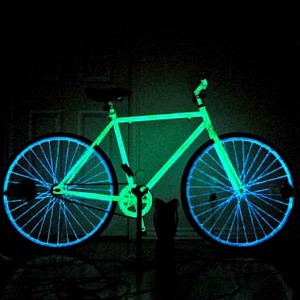 Friday (4/18) Midnight Marathon Madness! - So this events sounds like all kinds of awesome. The UofL Student Cycling Coalition is hosting the first ever midnight marathon. Bring your bike, dress up, grab a friend and meet at Waterfront park at 11:50 pm. Oh and dress up your bike too with lights, streamers, etc. Go big or go home! $5 donation.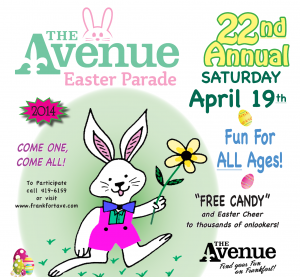 Saturday (4/19) The Avenue Easter Parade - The annual parade along historic Franfort Avenue starts at 11:45 am and includes floats, an appearance by the Easter Bunny himself, and tons of free candy. Event is free and family friendly. And it looks like is going to be a super nice day, sunny and 70's. Yeah for springtime!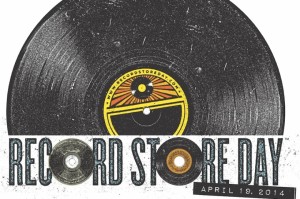 Saturday (4/19) Record Store Day - Celebration Record Store Day with independent record stores around the ville! Who's participating? Guest Room Records, Matt Anthony's Record Shop, Better Days Record Shop, Please and Thank You, Underground Sounds, Astro Black Records, to name a few. Bet you didn't know we had that many record shops in town, did you? Yep, Louisville is that cool.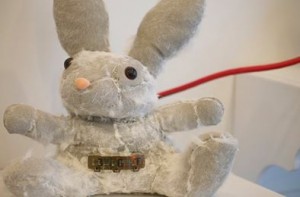 Sunday (4/20) Easter Brunch - We've hand-selected a few great options to enjoy Easter brunch with friends and family. You can thank us later (*wink*). Brown Hotel, Proof on Main, Galt House Hotel, Easter Brunch Cruise on the Belle of Louisville, and Joe Huber's. Reservations recommended.
On the Radar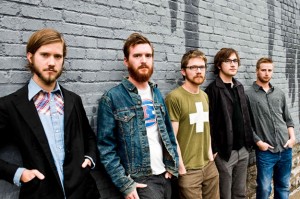 Wednesday (4/23) WFPK Waterfront Wednesday - Waterfront Wednesday is officially back! You know what that means, summer is on the way! Enjoy live music on the Waterfront for FREE, thanks to the fine folks at WFPK and Waterfront Park. Featured artists this month are Moon Taxi, The Apache Relay, and House Ghost.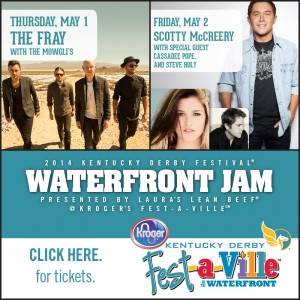 Thursday (4/24) - Friday (5/2) KDF Kroger's Fest-a-Ville Concert Series - Annual concert series on the Waterfront organized by the fine folks at Kentucky Derby Festival.  Admission to most shows are free with a Pegasus Pin. Tickets for the Waterfront Jam headliners The Fray and Scotty McCreery are $32.50. Purchase tickets and view the full lineup on the KDF website.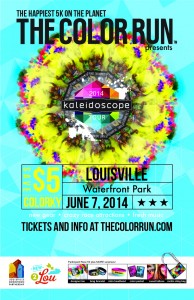 Saturday (6/7) Color Run - Mark your calendars folks! The Color Run is coming to Louisville and we are a partner! What does that mean for you? Discounts for New2Lou participants and awesome volunteer opportunities. Register (Promo Code: COLORKY) and sign up to volunteer today! And don't worries, you can do both, so twice the fun!
Want to share a special event, sponsor one our our awesome socials or advertise with us? Contact us