What's on the radar this week? Whiskey chicks, Bloody Marys and Vices. More great events are listed below. Speaking of events, each week we handpick the coolest events around town, just for you who are New2Lou. We not only help you get settled in, but make you look good doing it. So stick close to us and we'll show the ropes. Looking for more events around town? Check out the local calendars on our events page. And be sure to follow us on Facebook and Twitter to stay in the know.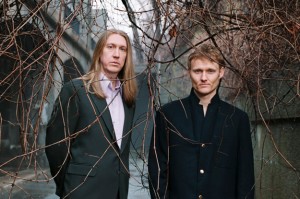 Wednesday (1/22) WFPK Winter Wednesday - Winter music series that runs once every month through February at the Clifton Center.  Musicians this month are The Wood Brothers and Small Time Napoleon. Music starts at 7:30 pm, doors open at 6:30 pm. Free and open to the public.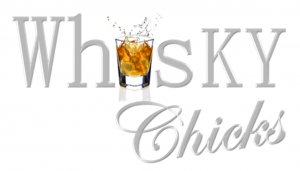 Thursday (1/23) KY Whisky Chicks - Are you a lady who loves whiskey and meeting cool chicks who share your love? Then KY Whisky Chicks is your perfect match. Even if you are not a whiskey connoisseur, you can learn from those that are in the know. Open and free to the public.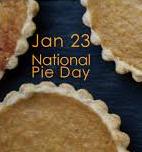 Thursday (1/23) National Pie Day - We mentioned this last week, but it bears repeating. It's pie, right? And who doesn't love a good excuse to grab pie with some friends. Here's a couple of great options around town: Sweet Surrender, Comfy Cow and Homemade Pie Kitchen. Not a big sweet fan? Grab a slice of spinach pie at Atlantic No 5.
Friday (1/24) Offstage @ Actors - Awesome happy hour featuring live music in the lobby of Actors Theatre by The Debauchees, deliciously inexpensive eats for purchase and drink specials. Then grab a seat for only $20 at either of these great performances,  Our Town or The Pirates of Penzance.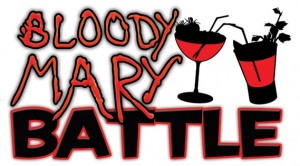 Saturday (1/25) Bloody Mary Battle - Even if you're not a Bloody Mary fan (we won't judge) this event promises to be a bloody good time.  Watch the top bars and restaurants in town compete for bragging rights. Tickets are $20 in advance and $25 at the door.
On the Radar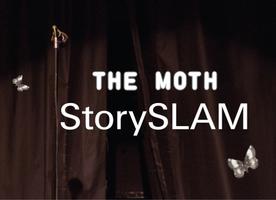 Tuesday (1/28) Louisville Moth StorySLAM: Vices - Are you a great story teller? Why not share your skills next Tuesday at Headliners Music Hall.  Place your name in the hat between 6 and 8 pm, storytellers randomly selected to present and audience judges will decide your fate. This month's theme is VICES. Tickets are $8.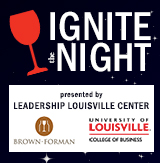 Wednesday (1/29) Ignite the Night - Celebrate with local leaders and Ignite Louisville alumni at the annual Ignite the Night event from 5-7 pm at Old 502 Winery. Enjoy a complimentary Brown-Forman cocktail, light apps and learn more about the Ignite Louisville program (trust us, it's awesome).  Event is free, but RSVP is required.
Want to share a special event, sponsor an event or advertise with us? Contact us