It's Derby y'all. There is no better place to be than right here, right now. There are so many events going on this week, we had a difficult time narrowing down our top picks. So naturally we added a few extras, because it is Kentucky Derby and you can sleep next week, right?
So what's on the radar? You mean besides the greatest two minutes in sports? Tons of reasons to make the rest of world jealous they aren't here in Louisville celebrating with us. Looking for more events around town? Check out the local calendars on our events page and give us a follow on Facebook and Twitter, you'll be happy you did. And stay tuned for our Derby post, full of great tips for the big day!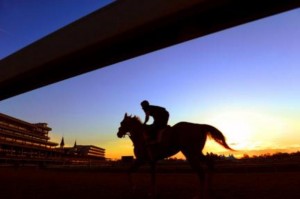 Wednesday (4/30) - Friday (5/2) Dawn at the Downs - Spend the morning at the track and watch the Kentucky Oaks and Kentucky Derby contenders workout at Churchill Downs. Tickets are $35 (includes admission, reserved seat, and food) or simply grab a coffee and donut from the vendors at the Main Gate and head down to the rails for FREE.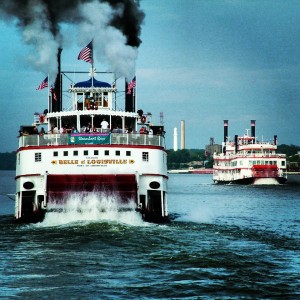 Wednesday (4/30) Great Steamboat Race - Watch the race between two Belles, the Belle of Louisville and the Belle of Cincinnati from Waterfront Park. Or grab a front row seat on your boat of choice.  Tickets for the Belle of Louisville are $130 (includes food & drinks, and entertainment) and Belle of Cincinnati are $60 (cruise only) or $80 (food, cruise, and bourbon tasting).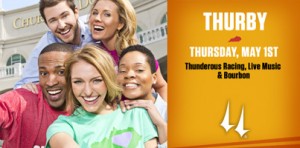 Thursday (5/1) Thurby - And no we aren't slurring our words. It's like FRamily, or BRangelina, it's the Thursday before Derby, when the locals hit up the track. Tickets are affordable (starting at $10) and the track is all decked out, but without the large crowds and long lines. Plus you can practice your betting skills before the big day.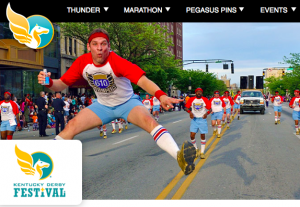 Thursday (5/1) Republic Bank Pegasus Parade - Annual Derby Tradition since 1956. The Pegasus Parade will march west on Broadway for 17 blocks and the theme is "Call Of The Wild". The parade starts at 5 pm and showcases some of the nation's finest marching bands and equestrian units, inflatable characters, and colorful floats. Free and open to the public.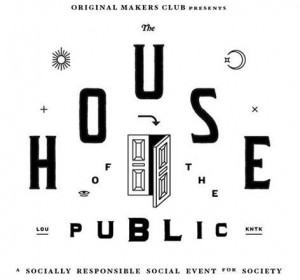 Thursday (5/1) - Saturday (5/3) House of the Public - Hipster, underground pop up space curated by Original Makes Club and top local artisans for this weekend only. Great news folks, NO reservations required and NO cover. And it looks like Woodford Reserve, Korbel, and Herradura will be joining the party too. Ah Yeah.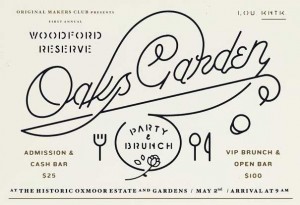 Friday (5/2) Oaks Garden Party - Join Woodford Reserve and Original Makes Club at the first annual Southern Soirée at the Oxmoor Estate & Gardens. Start off your day right by sipping the nectar of the Gods in true Southern style. VIP tickets are sold out, but garden party tickets are still available for $25. Cash bar. Party starts at 9 am.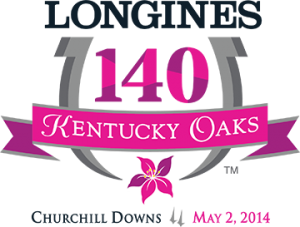 Friday (5/2) Kentucky Oaks - Namesake fillies race, boasts a special flower (Lilly), official cocktail (also the Lilly) and has official charity partners that make the Oaks not only a great experience, but a party with a purpose, #girlpower. If you plan on going, be sure to where pink. General admission tickets ($30) are still available.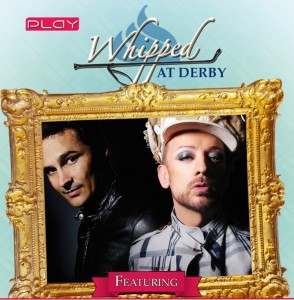 Friday (5/2) Whipped at Derby - Two Words (ok three): Boy (Frickin) George! You know this is going to be a crazy party and if you haven't been to Play yet, this weekend is the perfect time to get  out and show off your dance moves. A limited number of early bird tickets are available for $20,  general admission is $25, and VIP is $125.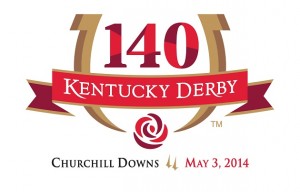 Saturday (5/3) Kentucky Derby - Did you know that the Kentucky Derby is the oldest continuously contested sporting events in history? Yep, pretty amazing and here's your chance to experience the magic in person at the world famous Churchill Downs. General Admission Tickets ($50) are still available.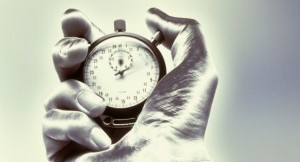 Saturday (5/3)  21C Derby Party - The greatest event in sports lasts just two minutes… but 21c goes all night! After the ponies are back in the stable, party with the Red Penguins at 21C Musuem Hotel. Tickets are $125 for party only or $195 for dinner and party. Dinner starts at 8 pm, party starts at 10 pm.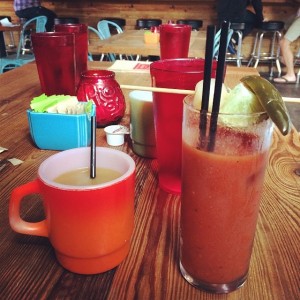 Sunday (5/4) Hangover Brunch - So you'll probably be a little hungover after partying all weekend. You have two options: 1) stay at home in bed nursing your hangover or 2) saddle up and hop on down to one of Louisville's brunch hot spots. Our top picks: Silver Dollar, Toast on Market, Harvest, North End Cafe. Bloody Mary anyone?!?
On the Radar

Monday (5/5) - Saturday (5/31) Hometown Tourist Celebration -Held annually during the month of May in conjunction with National Travel & Tourism Week, numerous Louisville area attractions, restaurants, and hotels offer special discounts to locals, encouraging them to get out and "be a tourist".  New addition: Hometown Louisville Quest Scavenger Hunt!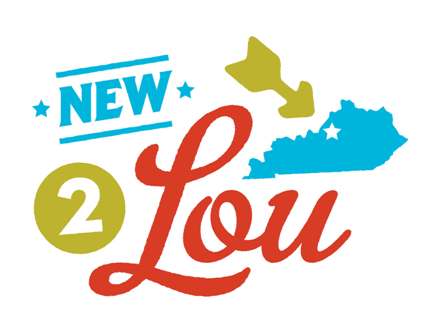 Wednesday (5/14) New2Lou Social - Mark your calendars for our next 2nd Wed Social newbies!  This month we will be partying on the rooftop of the Frazier History Museum. Amazing, right?!? Event is free and open to the public, even if you are "Old2Lou" or "ReNew2Lou".  Details will be posted soon, so stay tuned.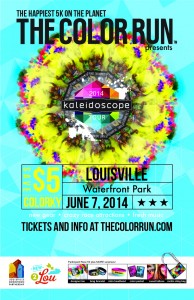 Saturday (6/7) Color Run - Mark your calendars folks! The Color Run is coming to Louisville and we are a partner! What does that mean for you? Discounts for New2Lou participants and awesome volunteer opportunities. Register (Promo Code: COLORKY) and sign up to volunteer today! And don't worry, you can do both, so twice the fun!
Want to share a special event, sponsor one our our awesome socials, or advertise with us? Contact us