It's time again to get out and be social! This month's 2nd Wed Social is at Garage Bar and there is no better place to enjoy this great weather than out on their amazing patio.  We'll have drink specials and a ton of cool new folks too. And here's some more good news newbies! The Kentucky Derby is right around the corner, only three weeks away (5/3), so it's time to get your party hats on!  This weekend is Thunder Over Louisville, which officially kicks off the Kentucky Derby festivities.  There are a ton of events and festivities leading up to Derby,  more than we can list here in our newsletter. But don't worry; we've got you covered.  We'll be posting a ton of great events on Facebook and Twitter, so give us a follow, you'll be happy you did.
What's on the radar this week? You mean besides our awesome social? A ton of great events to kickstart your Derby festivities! Looking for more events around town? Check out the local calendars on our events page.
Wednesday (4/9) New2Lou Social at Garage Bar - It's time again to socialize with Louisville's finest newbies!  This month we're heading back to one of our favs, Garage Bar in trendy NuLu.  We'll be mingling outside on the patio and we'll have a sweet putt-putt course. Yep, our socials are that cool. Free and open to the public. RSVP today!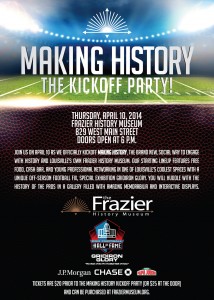 Thursday (4/10) Making History: The Kickoff Party - official kickoff of Making History, a brand new, social way to engage with the Frazier History Museum. The starting lineup features free food, cash bar, and young professionals networking in one of Louisville's coolest spaces with a unique off-season football fix, special exhibition Gridiron Glory. Tickets are $20 in advance, $25 at the door.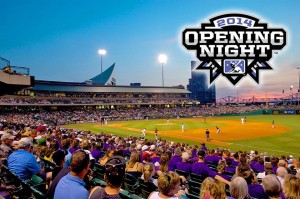 Thursday (4/10) Opening Night of the 2014 Louisville Bats season -  Spring has officially arrived and you know what that means…baseball! Opening night is this Thursday. Enjoy $1 Bud and Bud Light beer from 5:30 - 7 pm and live music on the Overlook Deck. Game time is 6:35 pm. Tickets start at $12.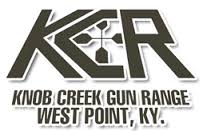 Friday (4/11) - Sunday (4/13) Knob Creek Machine Gun Shoot - We hesitated to include this in our e-newsletter, because you know it sounds a bit crazy. However, this is a big event that attracts people from all over the world. It may just be one of the last places in the world where you can see this kind of show. And there is tons of good people watching too.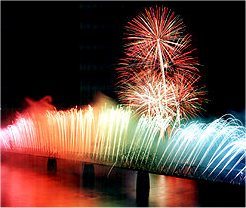 Saturday (4/12) Thunder Over Louisville - Top picks: Kentucky Science Center "Thunderblast",  Kentucky Center "Thunder at the Center", Louisville Slugger Field Thunder Town, Thunder Over Louisville Party at Thomas Edison House. Feeling adventurous? Grab a Pegasus Pin and enjoy the show up close and personal. Additional info: Street Closures, Car Parking, Free Valet Bike Parking. More in our Thunder for newbies post.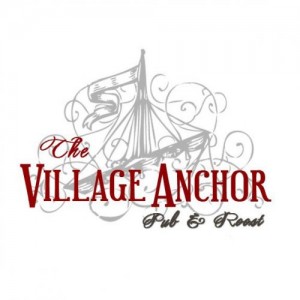 Sunday (4/13) Village Anchor Celebrity Host Event - No better way to spend a nice day, than on the Village Anchor deck.  Grab a friend, drink and some food and enjoy the amazing view of the Ohio River. This Sunday The Forecastle Foundation team will be joining the party! Mention the Forecastle Foundation and 5% of the sales will go towards this amazing organization.
On the Radar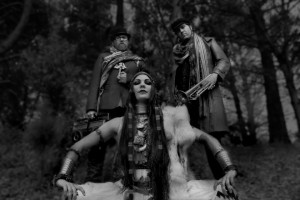 Wednesday (4/16) Beats Antique w/ Sean Hayes & Horsehead McGee - We saw Beats Antique at Lollapalooza a few years back and they sure put on a good show, one we don't want you to miss. They will be playing at Headliners next Wednesday. Show starts at 9pm, door open at 8 pm. Tickets are $20. 18+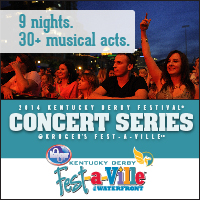 Thursday (4/24) - Friday (5/2) KDF Kroger's Fest-a-Ville Concert Series - Concert series on the Waterfront organized by the fine folks at Kentucky Derby Festival.  Admission is free with a Pegasus Pin, which you can use for Thunder Over Louisville too! Full lineup on the website.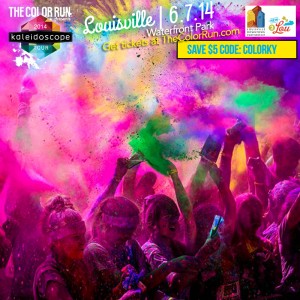 Saturday (6/7) Color Run - Mark your calendars folks! The Color Run is coming to Louisville and we are a partner! What does that mean for you? Discounts for New2Lou participants and awesome volunteer opportunities. Register (Promo Code: COLORKY) and sign up to volunteer today! And don't worries, you can do both, so twice the fun!
Want to share a special event, sponsor one our our awesome socials or advertise with us? Contact us