Short work week and Waterfront Wednesday? Looks like we hit the lotto folks. It's time to head out to the waterfront with 10,000 of your closest friends to celebrate all things summer. Free music in the park, drinks, and good friends. Ah yeah!
So what's on the radar this week? Waterfront, Bourbon, and Brew! We've handpicked the best of the best events this week just for you, who are New2Lou. Looking for more events around town? Check out the local calendars on our events page and give us a follow on Facebook and Twitter, you'll be happy you did.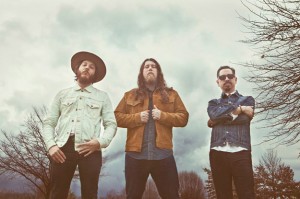 Wednesday (5/28) Waterfront Wednesday - Free summer concerts presented by WFPK and Waterfront Development Corporation on the last Wednesday of every month. Featured artist this month: Spanish Gold, The Broken Spurs, and Starbilly. Music starts at 6 pm. Free and open to the public.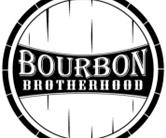 Wednesday (5/28) Bourbon Brotherhood - So you've heard of Whiskey Chicks, right? (If not, add this to your list ladies). Now there's an option just for the gents "A gathering of men who enjoy bourbon!" Location this month is Against the Grain Brewery's private "Bourbon Barrel Room". Cost is $10 at the door.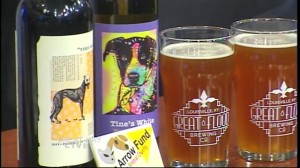 Thursday (5/29) Vino, Bark & Brew -Vines & Canines and Great Flood Brewing Company are hosting a Vino, Bark & Brew on Thursday 6:30 - 10:00 pm at Great Flood Brewing Company. Grab a drink with your bff and your four legged bff. Free and open to the public. Proceeds benefit the Arrow Fund.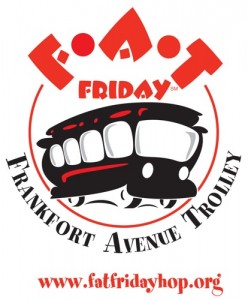 Friday (5/30) FAT Friday Trolley Hop - free event held on the last Friday of every month. From 6:30 - 10 pm, enjoy live music, entertainment and free trolley rides to shops, restaurants and galleries on Historic Frankfort Avenue. If you are planning to grab some grub, plan to arrive early to beat the crowd.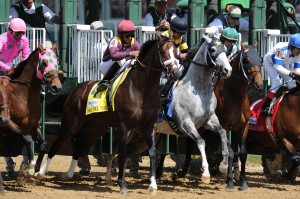 Saturday (5/31) New2HorseRacing - If you are New2Lou, chances are you don't know much about how to bet at the track. Now that you live in the land of horses and the biggest race in the world, it's your duty! And lucky for you Churchill Downs is lending us their expert to teach us the ropes. RSVP before Thursday to reserve your spot!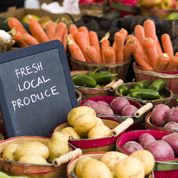 Sunday (6/1) Farmer's Market Celebration + Iron Chef Cook-Off - Rainbow Blossom is kicking off their 2014 Farmers Market season this Sunday with a bang! Not only can you pick up fresh, local food, but you can watch Chef Anthony Lamas from Seviche and Chef Bobby Benjamin from LaCoop compete Iron Chef style. Noon - 4 pm.
On the Radar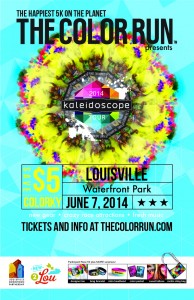 Saturday (6/7) Color Run - Calling all fun and adventurous folks! We're looking for volunteers to chuck color at runners, yep you heard us right! And you'll also get a sweet free t-shirt! Sign up to volunteer today! Recruit a group and you can own a color station, sweet right?!? And don't worry, you can do run and volunteer, so twice the fun!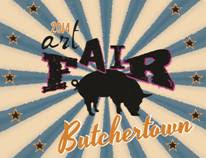 Saturday (6/7) - Sunday (6/8) Butchertown Art Fair -6th Annual Butchertown Art Fair located on the 800 and 900 blocks of East Washington Street. Two full days of fun, with over 80 art and craft vendors, kid's activities, and food trucks. Free and open to the public.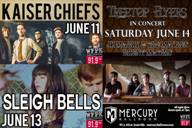 Wednesday (6/11) Kaiser Chiefs - Been to the Mercury Ballroom yet? If not, we have the perfect excuse to try out this new music venue. Some pretty sweet shows are coming up next week including English indie rockers Kaiser Chiefs, American noise pop duo Sleigh Bells, and London folk rock band Treetop Flyers. So get on it!
Want to share a special event, sponsor one our our awesome socials, or advertise with us? Contact us