It's hot, hot, hot outside and so is Louisville's event scene. There are so many great events going on this week we decided to add a few extra this week, because you can never have too many options, right?!?
So what's on the radar this week? Whiskey, women, and weird science…Wowza! We've handpicked the best of the best events this week just for you, who are New2Lou. Looking for more events around town? Check out the local calendars on our events page and give us a follow on Facebook and Twitter, you'll be glad you did.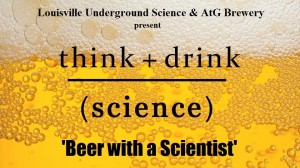 Wednesday (6/18) 'Beer with a Scientist' Series - Against the Grain is partnering with Louisville Underground Science to present "Beer With a Scientist", a monthly series to inform & educate the public on diverse scientific topics. This month Jill M. Steinbach, Ph.D. will talk about "how can we combat virus infection with nanotechnology".  #NerdsUniteOverBeer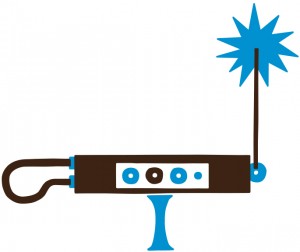 Thursday (6/19) Rye Back Porch Sessions - FREE summer concert series every third Thursday, now through September, in the parking lot of Rye on Market, in the East Market/NuLu neighborhood.  Featured artists this month are Reuben and the Dark, Mote, and Judah and the Lion. Music starts at 7 pm.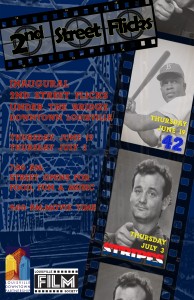 Thursday (6/19) 2nd Street Flicks - The Louisville Downtown Partnership and Louisville Film Society are partnering together on a brand new movie series under the 2nd Street bridge. The series kicks off this Thursday with 42: The Jackie Robinson story. Live music starts at 7 pm. Movie starts at 9 pm. And mark your calendars for Stripes on July 3rd!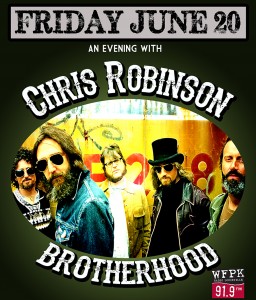 Friday (6/20) Chris Robinson Brotherhood - So now that you've been to the Mercury Ballroom (at our social last week), you know how cool it really is. And there are some pretty sweet shows coming up and we certainly don't want you to miss out. Our pick this week? Chris Robinson Brotherhood, because not only are they awesome, but it's CHRIS from THE Black Crowes, nuff said.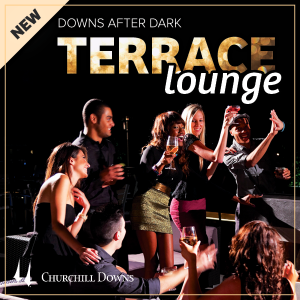 Friday (6/20) Downs After Dark - Ready to hit the track again? The Downs after Dark party continues on Friday night! Featuring exciting Thoroughbred racing, live entertainment by Lunar Beach House, Hula dancers and more. General Admission tickets $10, reserved box seats $20, or $25 for access to the brand new Terrace Lounge. Theme is Summer Luau, so dress to impress in your best Hawaiian style.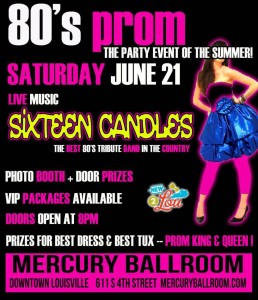 Saturday (6/21) 80's Prom - two words, 80's PROM! We are teaming up with the Mercury Ballroom to throw the best prom EVER. Dress to impress in your finest 80's attire and dance the night away with one of the top 80's cover bands in the nation, Sixteen Candles. Sold yet? Of course you are! Pick up your tickets today! Only $8 and space is limited.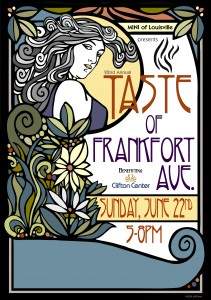 Sunday (6/22) Taste of Frankfort Avenue - A summertime favorite on Frankfort Avenue. Enjoy live music, cash bar and of course food from more than twenty of Louisville's finest restaurants this Sunday at the Clifton Center. Tickets are $45. Party starts at 5 pm.
On the Radar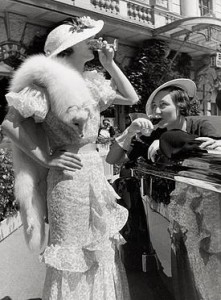 Tuesday (6/24) Whisky Chicks Mix & Mingle - Whiskey, Women and Tacos?!? That's how we roll here in Kentucky. Join the Whiskey Chicks next Tuesday at Manny & Meryl in downtown Louisville for whiskey and good ole fashioned mingling. $5 suggested donation. RSVP here.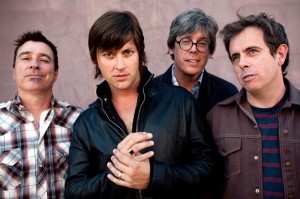 Wednesday (6/25) WFPK Waterfront Wednesday - It's sum, sum, summertime! You know what that means…Waterfront Wednesday! Free summer concerts presented by WFPK and Waterfront Development Corporation on the last Wednesday of every month. Featured artist this month: Old97's, The Whigs, and Dawn Landes. Music starts at 6 pm. Free and open to the public.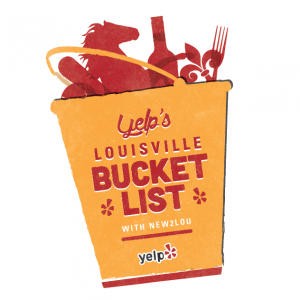 Friday (6/27) Louisville Bucket List - We're teaming up with Yelp Louisville to bring you the Louisville Bucket List, Derby City must dos for those both new and old 2 Lou. What's next on the list? Cruisin on the Belle of Louisville. RSVP by end of day Thursday to reserve your spot.
Want to share a special event, sponsor one our our awesome socials, or advertise with us? Contact us