Ready to mix and mingle with Louisville's coolest newbies tonight? We're not going to let a little rain stop this party. The fine folks at Frazier History Museum have a sweet dry spot just for us and we still have some space available, so RSVP now. And don't forget to stop by the Louisville Downtown Partnership table to learn about their brand new website and upcoming downtown events like the First Friday Trolley Hop and the Yelp table to learn about the Louisville Bucket List! 

So what else is on radar this week? You mean besides our awesome social? Bourbon, Back Porch Sessions, and Buy Local Fair! More great events listed below in our latest e-newsletter. Looking for more events around town? Check out the local calendars on our events page and give us a follow on Facebook and Twitter, you'll be happy you did.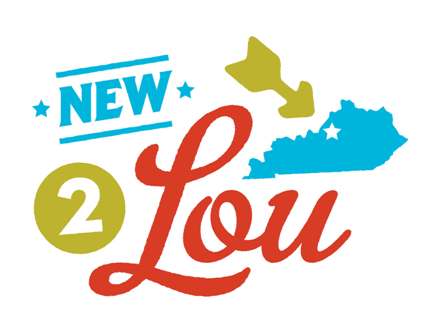 Wednesday (5/14) New2Lou Social - It's time again to socialize with Louisville's finest newbies!  Join us tonight at the world famous Frazier History Museum. Event is free and open to the public, even if you are "Old2Lou" or "ReNew2Lou".  RSVP now!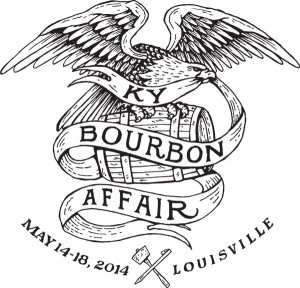 Wednesday (5/14) - Sunday (5/18) KY Bourbon Affair - Kentucky distilleries are opening their doors for an intimate, rare celebration. For a full four days, attendees have their pick of a full schedule of events in bourbon country. Our fav on the list? Polo tournament on Sunday at Waterfront Park. General admission tickets are only $20!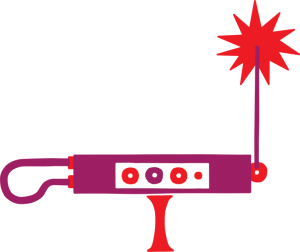 Thursday (5/15) Rye Back Porch Sessions - Rye on Market is kicking first Back Porch Session of the year on you guessed it, the back porch. This month's featured artists are The Love Language, Julie Of The Wolves, and Twentieth Century Fox. Free and open to the public. Music starts at 7 pm.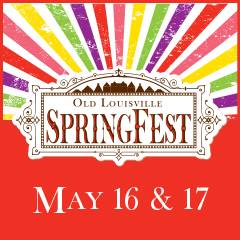 Friday (5/16) - Saturday (5/17) Old Louisville SpringFest - 3rd Annual Old Louisville SpringFest located in the heart of historic Old Louisville. Two days of live, local entertainment and over 100 local vendors. And be sure to stop by and see us! We'll have a booth and some sweet swag! The party starts on Friday at 5 pm.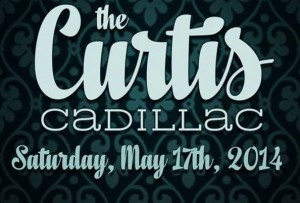 Saturday (5/17) Revelry's Grand Opening - If you haven't heard already, Revelry has moved to a brand new spot in NuLu. Their Grand Opening & Lyndi Lou's solo show, "The Curtis Cadillac" is this Saturday at 7 pm at 742 E Market St. Stop by and congratulate them on their new digs and pick up some awesome local art!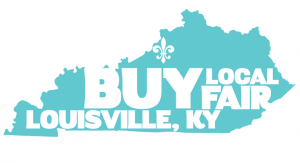 Sunday (5/18) Buy Local Fair -Help Keep Louisville Weird and celebrate all things local at the 6th Annual Buy Local Fair at the Louisville Water Tower from noon-6 pm. Over 150 local vendors, live entertainment, cooking competition, craft beer and bourbon, and a rockin kids zone.  Free and open to the public. $5 parking. Free bicycle valet.
On the Radar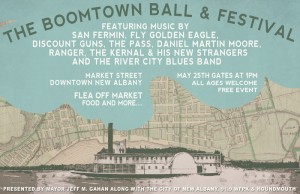 Sunday (5/25) Boomtown Festival - Mark your calendars for the official kickoff to the the Bicentennial Park Summer Concert Series. The event will be held on Market Street in downtown New Albany on Sunday from 1-4 pm and includes outdoor bazaar and live music from the regions top bands including Houndmouth and Discount Guns!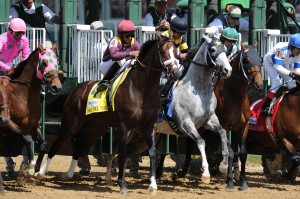 Saturday (5/31) New2HorseRacing - If you are New2Lou, chances are you don't know much about how to bet at the track. Now that you live in the land of horses and the biggest race in the world, it's your duty! And lucky for you Churchill Downs is lending us their experts to teach us the ropes. Free and open to the public. RSVP today!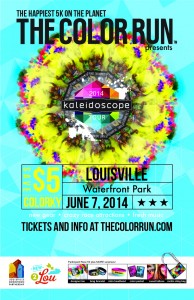 Saturday (6/7) Color Run - Mark your calendars folks! The Color Run is coming to Louisville and we are a partner! What does that mean for you? Discounts for New2Lou participants and awesome volunteer opportunities. Register (Promo Code: COLORKY) and sign up to volunteer today! And don't worry, you can do both, so twice the fun!
Want to share a special event, sponsor one our our awesome socials, or advertise with us? Contact us