Recovered from the Derby yet? Ready to get out and celebrate this amazing weather? We've handpicked a ton of events just for you, who are New2Lou. So what's on the radar this week? Bourbon, Boomtown and Big Damn Band!  More great events listed below in our latest e-newsletter. Looking for more events around town? Check out the local calendars on our events page and give us a follow on Facebook and Twitter, you'll be happy you did.
Monday (5/5) - Saturday (5/31) Hometown Tourist Celebration -Held annually during the month of May in conjunction with National Travel & Tourism Week, numerous Louisville area attractions, restaurants, and hotels offer special discounts to locals, encouraging them to get out and "be a tourist".  New addition: Hometown Louisville Quest Scavenger Hunt!
Wednesday (5/7) Louisville Magazine May Launch Party - Join Louisville Magazine as they celebrate the launch of the May issue PLUS the annual College Guide at 5:30 at the Tavern on Fourth. Free appetizers, drink specials and a free copy of the May issue and College Guide. Free and open to the public.
Thursday (5/8) The Rev. Peyton's Big Damn Band - Reverend Peyton's Big Damn Band, Americana and Blues band from the southern Indiana, will be coming to Louisville, Zanzabar to be exact, this Thursday. Tickets start at $12 and you can enter for a chance to win FREE tickets thanks to the fine folks at GetOutLouisville.
Friday (5/9) Foxhollow Farm Sunset Concert Series - Foxhollow Farm is kicking off their Sunset Concert Series this Friday with Dan Tedesco's southern minimalist rock and Matt The Electrician's poetic folk. Show starts at 6 pm. Tickets are $15 and children 12 & under are free. BYO blankets and chairs.
Friday (5/9) - Sunday (5/11) Flea Off Market - monthly outdoor bazaar at Fresh Start Growers Supply typically on the first weekend of the month, but postponed unit this weekend due to a little thing called the Derby.  Shop from 150+ local vendors, grab some grub from our finest local food trucks and enjoy live music. Event is free & open to the public
Saturday (5/10) The How-To Festival - Ever wanted to learn to Yodel, belly dance, or start a businesses? You can lean all this and more for FREE this Saturday at the Louisville Free Public Library. Amazing, right? No excuses folks, get out and learn something new this weekend! Download a full schedule of presentations.
On the Radar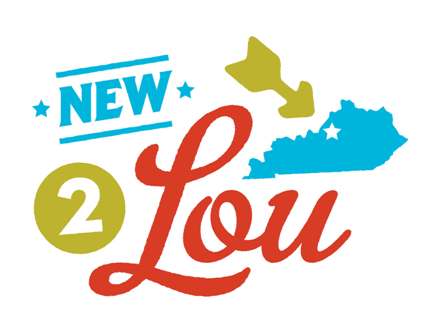 Wednesday (5/14) New2Lou Social - Mark your calendars for our next 2nd Wed Social newbies!  This month we will be partying on the rooftop of the Frazier History Museum. Amazing, right?!? Event is free and open to the public, even if you are "Old2Lou" or "ReNew2Lou".  RSVP today!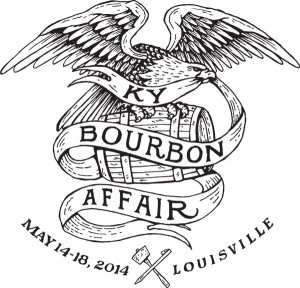 Wednesday (5/14) - Sunday (5/18) KY Bourbon Affair - Kentucky distilleries are opening their doors for an intimate, rare celebration. For a full four days, attendees have their pick of a full schedule of events in bourbon country. Our fav on the list? Polo tournament on Sunday at Waterfront Park. And general admission tickets are only $20!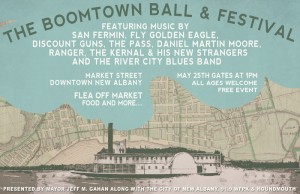 Sunday (5/25) Boomtown Festival - the official kickoff to the the Bicentennial Park Summer Concert Series. The event will be held on Market Street in downtown New Albany on Sunday from 1-4 pm and includes outdoor bazaar and live music from the regions top bands including Houndmouth and Discount Guns! Free and open to the public!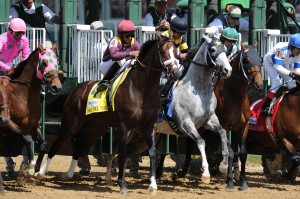 Saturday (5/31) New2HorseRacing - If you are New2Lou, chances are you don't know much about how to bet at the track. Now that you live in the land of horses and the biggest race in the world, it's your duty! And lucky for you Churchill Downs is lending us their experts to teach of the ropes. RSVP today!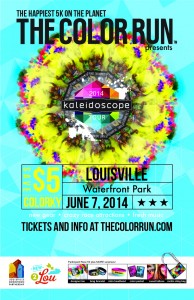 Saturday (6/7) Color Run - Mark your calendars folks! The Color Run is coming to Louisville and we are a partner! What does that mean for you? Discounts for New2Lou participants and awesome volunteer opportunities. Register (Promo Code: COLORKY) and sign up to volunteer today! And don't worry, you can do both, so twice the fun!
Want to share a special event, sponsor one our our awesome socials, or advertise with us? Contact us